The pool league is now defunct.  Guess the Church Street gang was to good for the rest.

The pictures are reminders of what used to be.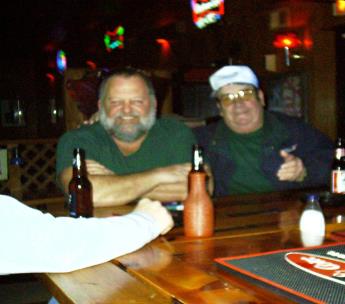 Square, Mike, and Coach Philco are warming up for a match versus 22 Club being played at Shennigan's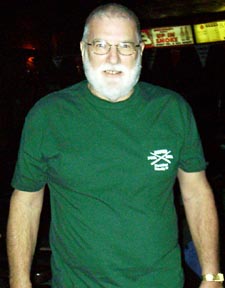 Professor Smith proves old people can play too.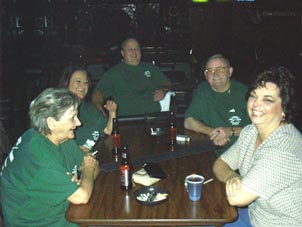 Part of our cheer-leading staff.  They warm up too.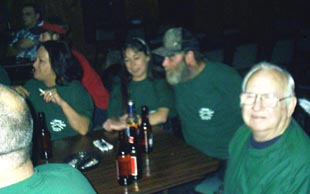 Thomas in the beard, the girl wanted in three states and Hubert who used to be a basketball player.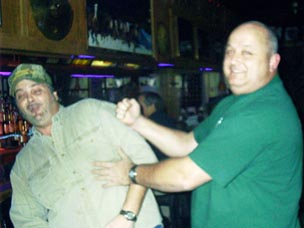 Sometimes the play gets serious as Dr. Phil proves to Peanuts, owner of the 22 Club.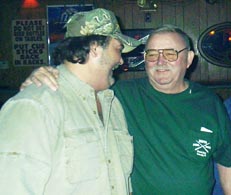 Mr. Wizard explains the no harm-no foul rule to Peanuts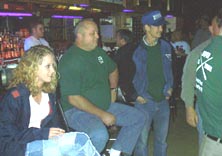 Players and fans look on.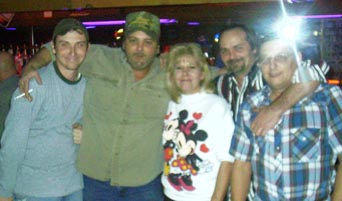 Jason, Peanuts, Marylou, Wayne  and Mike made up the 22 Club team on this night.  They did not bring their "A" game.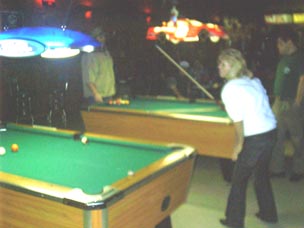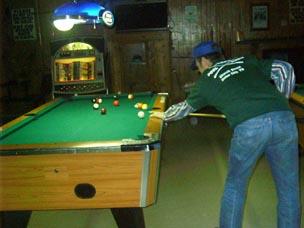 Sandpaper was stroking-he won all his games.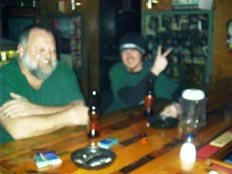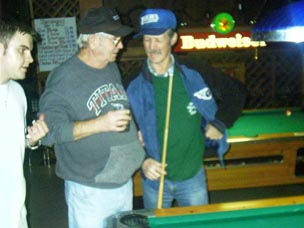 Kyle, bartender, his grandfather and Shennigan's owner Bobby Phipps, and Samburg.  Bobby passed away in early 2005. Sam had a stroke in 2008 and is in a veteran's home now.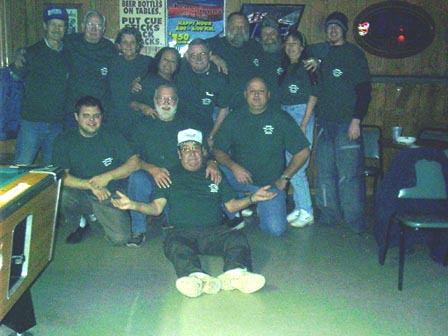 Church Street Poolroom's team and supporters.

Music is Albina Jones' Give It Up Daddy