Walk of Hope is a local charity started in 2000 having as it's purpose to help cancer patients in Obion County, Tennessee.  Since it's beginning $1,680,000 has been raised.and used to benefit local citizens with the financial hardships accompaning this horrible disease..Various groups are engaged in fundraising throughout the year and culminates with the Walk of Hope celebration in June of each year.

Libbye Hayes and Brenda Dan Sturgis formed Team Friends in 2010 and Danny Storie, owner and operator of Church Street Poolroom, joined them in 2011.  They have had dinners, motorcycle runs, raffles, auctions, womanless beauty reviews, and other events.  Poolroom customers readily support each fund raiser.  In 2012 Team Friends raised $20.000. They continue this good work in 2013.  See the pix below.

This years team members are Brenda Dan Sturgis, Libbye Hayes, Robert Hayes, JoAnn and Duck Duckworth, Donna Isbell, Jennifer Clark, Ronnie Wood, Michael "Coldtrain" Cole, Jeff "John Deere" Hanks and many more willing to help.

Maybe someday a cure will be found.  Until then Walk of Hope and all  the generous people of Obion county will try to easse the burden.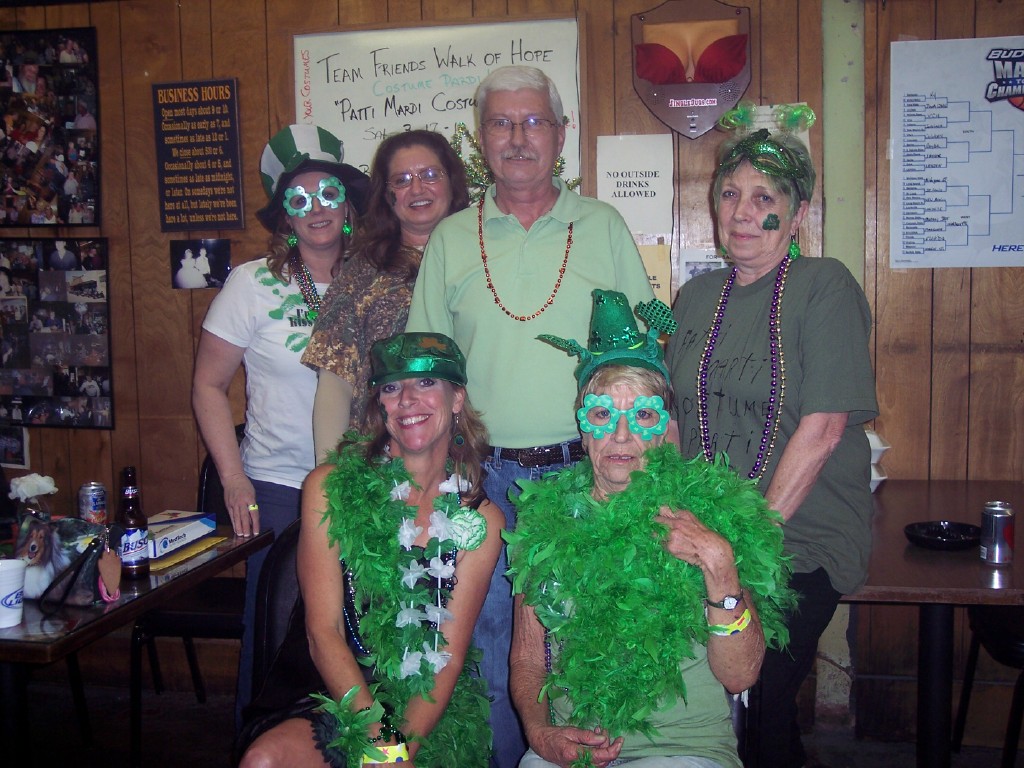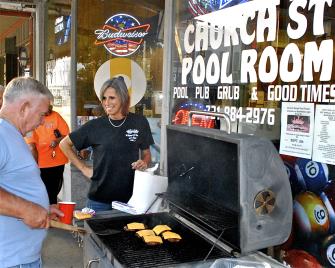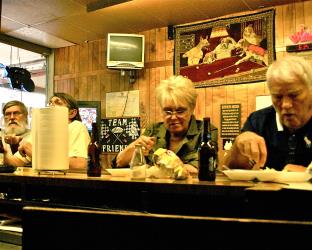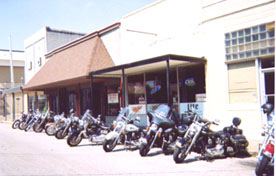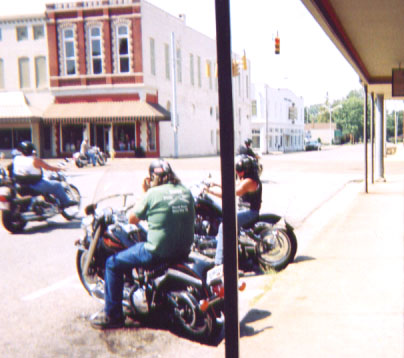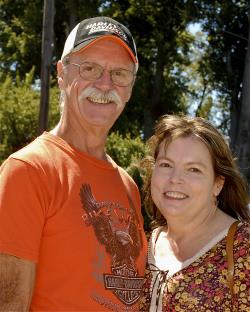 Music is Mississippi John Hurt's Stack O Lee Blues